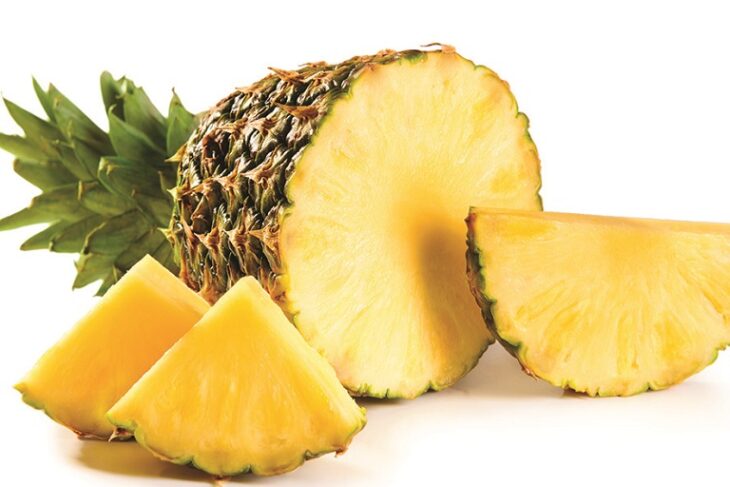 Health Benefits of Pineapple
Nutritional Value: Pineapple is an excellent source of Vitamins A and C. It is rich in Manganese. It contains an enzyme called bromelain which helps to digest Meat, Egg-white and Fish and therefore is recommended to be taken at the end of a Protein rich diet.
Therapeutic Use: Pineapple juice is recommended in cases of Digestive disorders. It helps in preventing infections of the Vocal Cord, Jaundice, Diphtheria, High blood pressure and sore throat.