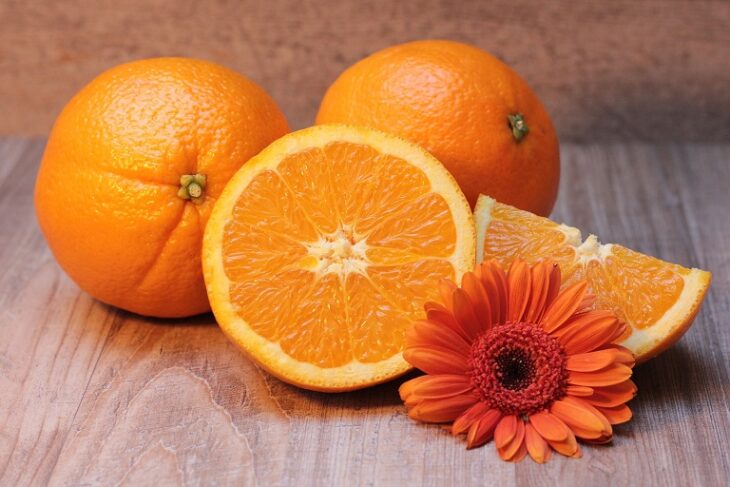 Health Benefits of Orange
Nutritional Value: Orange juice contains pre-digested food ready for immediate absorption and utilization. The food value of Orange juice is comparable to that of Milk. It is a rich source of Vitamin C, antioxidant hesperidin and natural sugars. Also contains B-vitamins and potassium.
Therapeutic Use: Orange juice is helpful in Acidosis, Constipation, Fever, Typhoid, Scurvy, Ulcers and Rickets. Oranges help in digestion, maintain healthy and youthful skin, prevent eye problems and is a good appetizer; oranges are especially good for heart as they stop free radicals from clogging up the arteries, a key risk factor for heart problems. Oranges are said to protect the heart further by raising healthy HDL cholesterol and lowering "bad" LDL cholesterol.