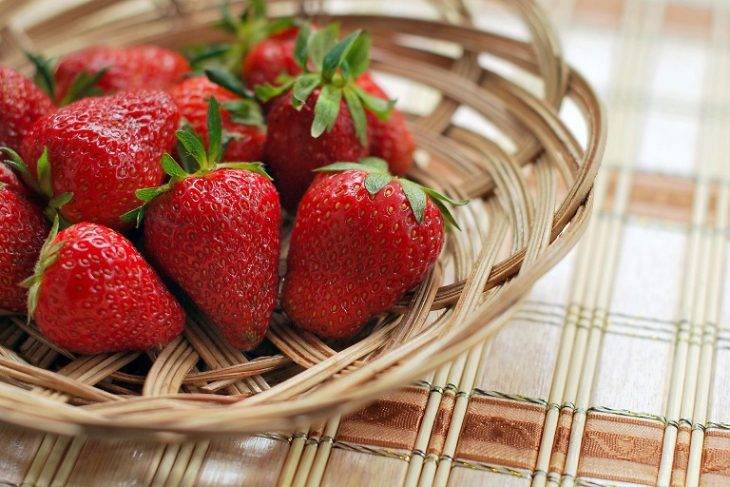 Health Benefits of Strawberry
Nutritional Value: Strawberries are very low in Saturated Fat, Cholesterol and Sodium. They are a good source of Folate and Potassium, and a very good source of Dietary Fiber, Vitamin C and Manganese.
Therapeutic Use: Strawberries are rich in several antioxidants that have anti-inflammatory properties, including helping to prevent atherosclerosis (hardened arteries) and to suppress the progression of cancerous tumors. Rubbing a cut Strawberry on teeth and gums helps remove tartar.