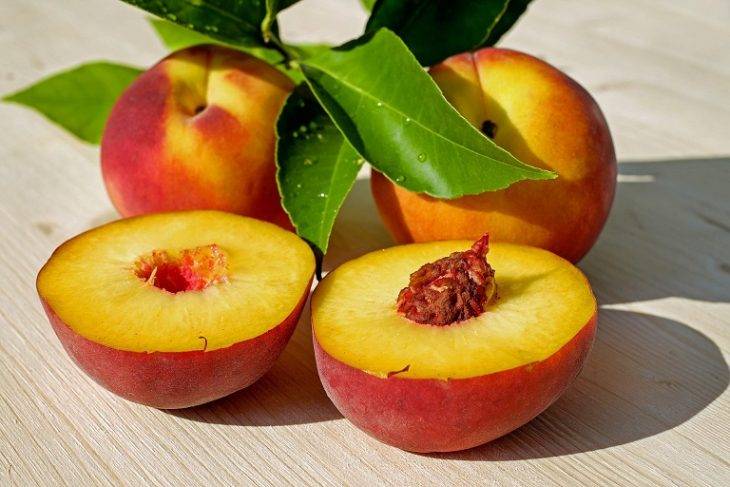 Health Benefits of Peaches
Nutritional Value: A Peach is extremely rich in Vitamin A and C. It is a good source of Potassium.
Therapeutic Use: Peaches are perfect for detoxification. They help cleanse the digestive system, kidneys and the bladder. Peaches have been found to be beneficial for individuals suffering from Acidosis, Anaemia, Asthma, Bladder and Kidney Stones, Bronchitis, Constipation, Dry Cough, Gastritis, High Blood Pressure, Nephritis or Poor Digestion.