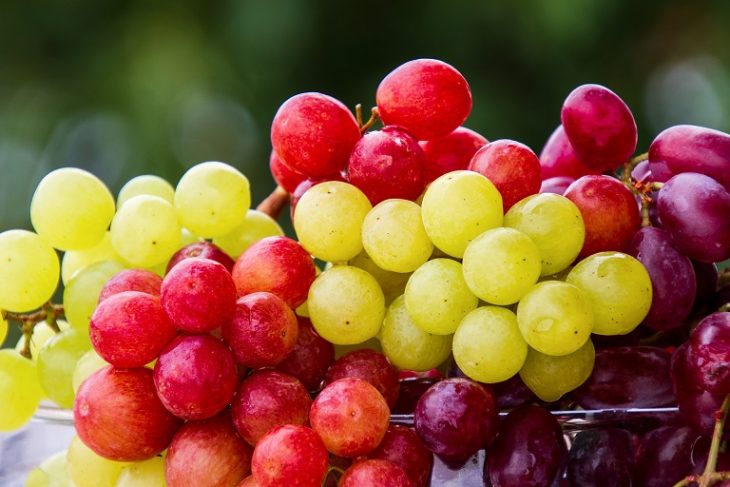 Health Benefits of Grapes
Nutritional Value: Grapes are rich in minerals particularly Potassium, Phosphoric acid and Calcium. They also contain a significant amount of Vitamin C, B1 and B2. Grape's sugar is easily accepted by diabetics than glucose.
Therapeutic Use: Grapes are very beneficial in cases of Anaemia, Gout, Arthritis and Rheumatism. They are also recommended in cases of Constipation, Bronchitis, Diarrhoea, diseases of the Liver, Kidneys, Stomach and intestines. Grape juice is an outstanding blood builder.